LIVANAM is an Inclusive self-sustaining organic farm that practices permaculture and soil conservation to transform arid planes into lush green thickets that harbour the birds, the bees, peacocks and other wild creatures. By Investing in this green asset give yourselves a recluse which can be your own private wilderness. 
A LIVANAM farm is typically degraded land, transformed into a thriving natural food forest using sustainable practices. The LIVANAM commune members, therefore, have a very unique opportunity to be part of this transformative journey – our members say that this journey not only transformed the land but also transformed themselves. 
Livanam has the potential to increase the commune members' investment tremendously compared to raw land while saving the ecology of the country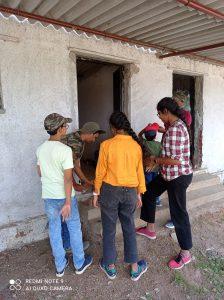 Education is at the very core of our vision. We strive to provide opportunities to connect to the wild side, a morning trek to the nearby hillock over the weekends followed by a live workshop on sustainable farming focusing on the young commune members is on the cards.
Reuse/recycle will be the mantra at the commune – water harvesting structures / zero waste concepts.
Join hands with Livanam Nature Farms in transforming mother nature's arid planes into lush green organically fertile landscapes that become home to both people and the wilds
ABOUT LIVANAM NATURE FARMS
Livanam is about a 60 km pleasant drive from the financial district. Usually reachable in a little over an hour.
1. Financial District
2. ORO Sports Village
3. ICFAI Business School
4. Shankarpalli
5. Mominpet
6. Sirpur
Take right at Sirpur and in 2 km you will reach the Nature-inspired farms – LIVANAM